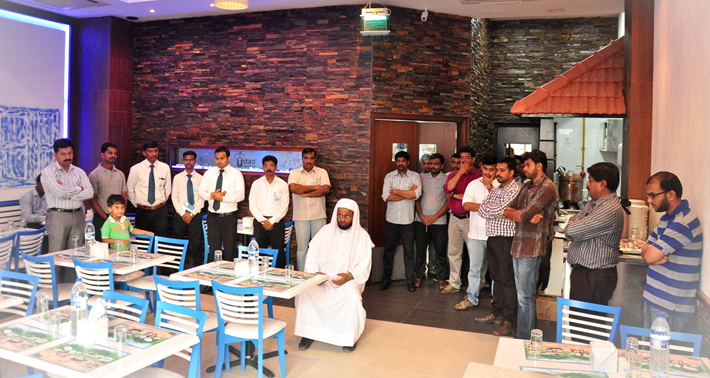 About
Ustad Hotel
With over 10 years of F&B experience, our founder Mohammed Bineesh decided to start his own restaurant in 2013. He had in mind a restaurant that would replicate the eating experience from his hometown of Calicut, famous for its traditional Malabar cuisine. When it came to naming the restaurant, he didn't have to look far for inspiration. He decided to name it after the 2012 super-hit Malayalam movie that told the story of a restaurant in Kerala. Within months of its inception, Ustad Hotel stormed into the hearts of all Malayalis with its authentic Malabar taste.
Ustad Hotel an exemplary south Indian food concept catering to the style of typical malabar food.
Origin of the Ustad Hotel concept draws its inspiration from the "UNTHUVANDI/THATTUKADA" (a traditional street eating concept found across various parts of Kerala ).. Ustad Hotel decided to bring this concept to UAE and was initially offered in multiple house parties across UAE.
The popularity of this concept led us to open the very first restaurant on 01.01.14 at Al-Karama UAE by serving life food in UNTHUVANDI style for the nostalgic food lovers.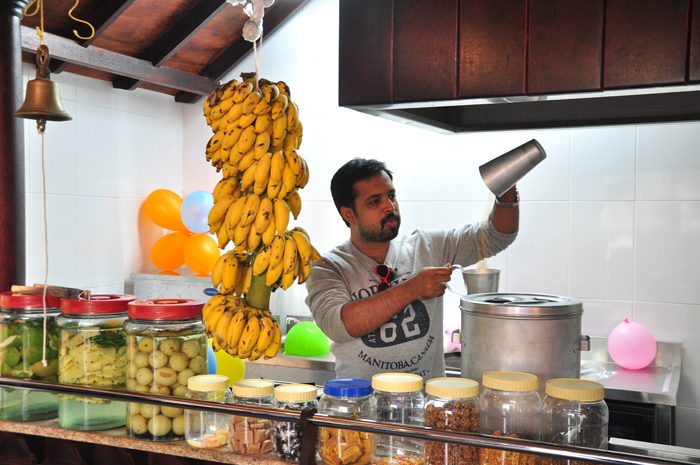 From serving the fond keralites their version of either a strong/light chai to choosing the many varieties of tasty tidbits such as payampuri, ella'ada, paripu'vada, cutlets and much more – USTAD HOTEL's very own UNTHUVANDI became an instant hit amongst all who paid a visit to the Karama restaurant.
Having seen the demand for a similar concept amongst Keralites, in the residential areas of Al Nadha, Dubai and Mussafah, Abu Dhabi – USTAD HOTEL successfully opened their second and third restaurant at these locations respectively.
USTAD HOTEL also went a step further to make the nostalgic Keralites feel closer to their homes during special occasions while in the UAE, by creating specific food festivals catering to Keralites from a specific region in Kerala.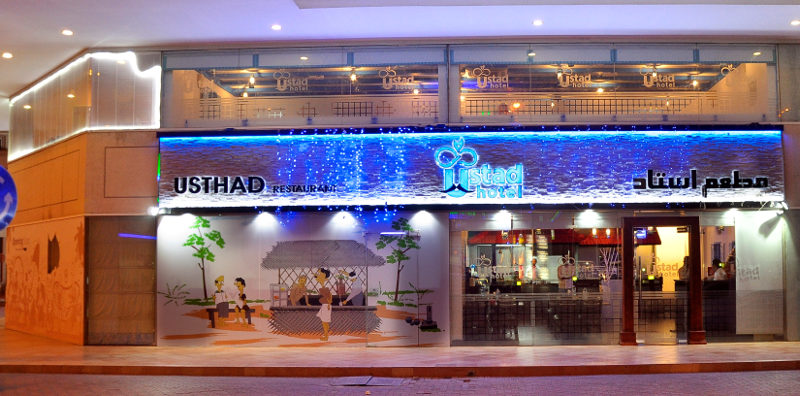 The first food festival called "Thakkaram" -which catered to keralites who hail from the Malabar region, served special dishes such as Thakkara Kozhi, Puyyapla Kolu, etc.. that beca
me hugely popular across Kozhikode and other states nearby. Salkaram became noted amongst the othe Keralites and the demand for a different food festiva
l was sought. This led to the creation of the second food festival called "Nasrani" and "Kadapuram" food fest, which also met its own success story.
Both the food festivals became a 'talk of the town' amongst the Keralite community and USTAD HOTEL's gained its way to a highly visited restaurant in UAE.
USTAD HOTEL strives to serve their passionate diners their favourite dishes, carefully prepared by top chefs, with the highest level of presentation to savour their hunger and more especially their love for food.
From the menu ingredients till the time the dish reaches the palate of the eager diner, our team of professional chefs, experienced service staff to the friendly waiters – USTAD HOTEL leaves a desire in the diner to come back again to relive their unique nostalgic UNTHUVANDI experience!.